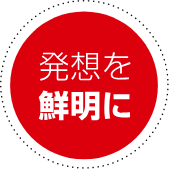 Factory automation (FA) means the automation or reduction of human intervention in production processes. FA has not only resulted in direct benefits to human beings it has also contributed to the conservation of the earth's natural resources. Nowadays, with every sector of industry experiencing rapid technical innovation, manufacturing firms are striving to attain ever higher levels of quality, reduce manufacturing costs, and shorten order-to-delivery times. All of these factors have contributed to increased levels of factory automation.
Oishi Machine is trading company which specializes in "machines used to produce other machines", or as they are more commonly called, machine tools and implements. Since its foundation, Oishi Machine has maintained close relations with manufacturing firms, supporting their factory automation projects as a supplier of machinery. Our mission is the matching of our consulting expertise to the needs of leading-edge manufacturing firms. The right level of expertise, backed by a solid record of performance allows us to fulfill that role. With a knowledge of engineering trends confirmed through market research, we have expanded our activities to include what users really need, such as facility planning, production scheduling, equipment installation, and programming instruction among others.
With industry currently facing a major turning point, Oishi Machine is bringing all of its resources together to further unleash the full potential of FA. By providing total consulting services, we are producing creative solutions for industry. Oishi Machine is a company that you can count on.